Well, perhaps this isn't a display as such, but I needed the display space downstairs so decided to move the plush into the spare room. 29 of the 30 are now on the bed on top of the smurfy bedspread.



Only the very large smurf that Christy gave me is still downstairs as he lives on top of a cupboard - for now at least.

I hope I don't get any visitors for a while!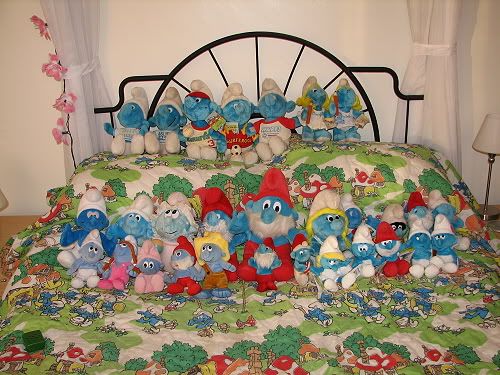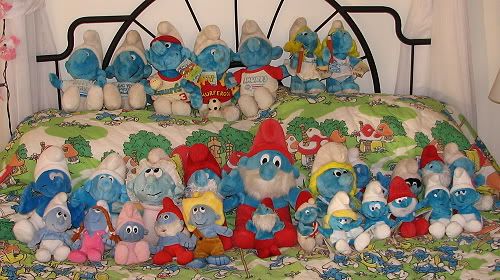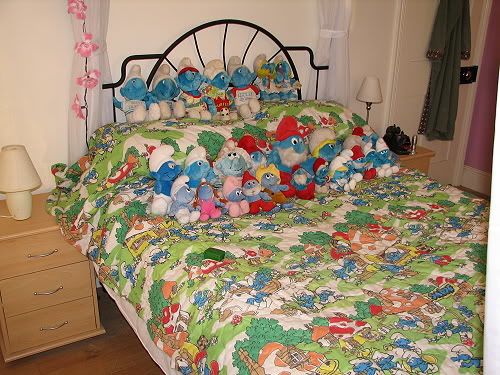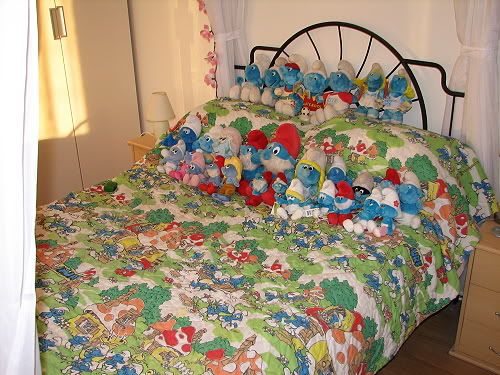 I knew my plush collection had exploded recently but I didn't realise I had this many. Is there a Syd plush around? Cos that would explain it!